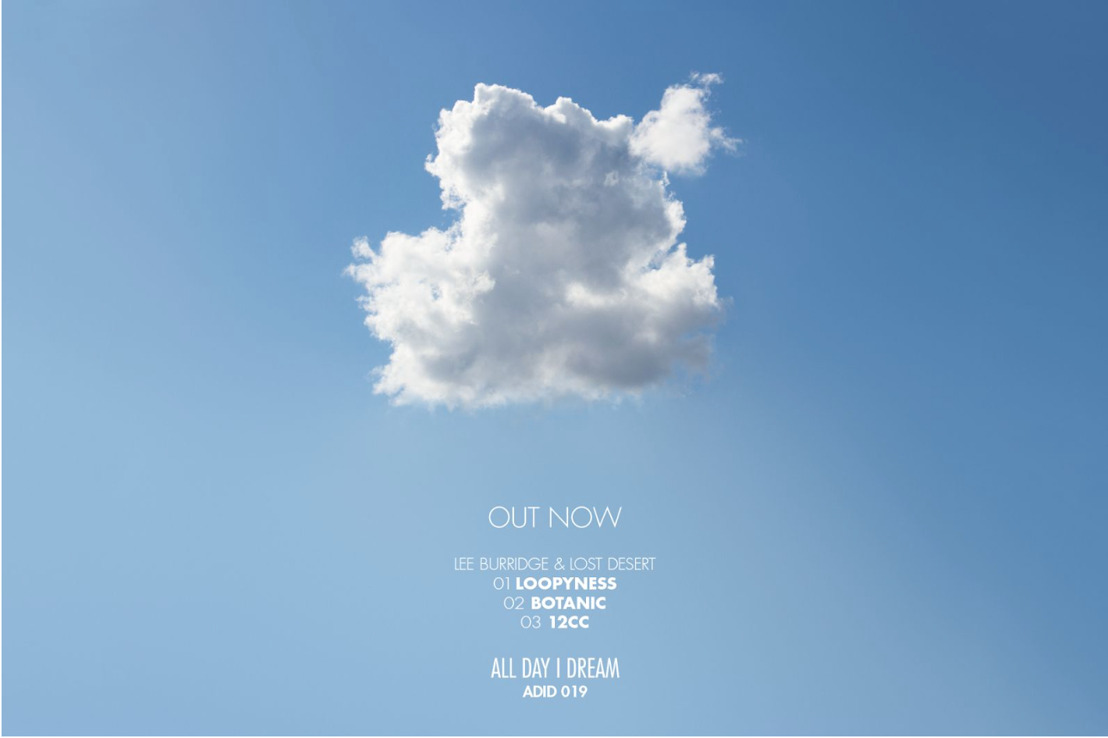 Lee Burridge & Lost Desert - 'Loopyness' [All Day I Dream]
Release Date: May 19th (Digital), June 2nd (12")
Friday, May 19, 2017 —
Stream on Spotify Now: http://spoti.fi/2q4n1Tp
The days are longer and lighter already and that can only mean one thing. Summer is on its way…
Lee Burridge and Lost Desert return with sunshine days in mind on their 'Loopyness' EP. An apt description indeed for the title track. Its infectious groove rolls forward, making you want to get up and wiggle your hips; this track has funk. A live guitar lifts the track halfway through, as stuttered vocals and string-like synth lines take you away to other worlds.
Over on the other side of the vinyl (or track two for digital fans) is 'Botanic'. Another summer daze; groovy, light and airy with a slinky fat bassline and a warm breakdown. Music to close your eyes and drift away to, this track has been a firm favourite on All Day I Dream dance floors since last summer.
The EP comes to a close with '12CC'. A dubbier groove underpins the whole affair while glass-like melodies and laid back synths sway back and forth. It's a patient groover that rewards those who take the ride.
'Loopyness' drops today on All Day I Dream ahead of a full summer of worldwide dates for the iconic day into night party with many more to be announced.
Tracklist:
A1. Loopyness
B1. Botanic
B2. 12cc
Stream 'Loopyness' EP on Spotify Here:
https://soundcloud.com/alldayidream/sets/adid019-lee-burridge-lost-desert-loopyness/s-7tlIE
Purchase 'Loopyness' EP Here:
http://smarturl.it/ADID019-Digital
Spotify Embed:
<iframe src="https://embed.spotify.com/?uri=spotify%3Aalbum%3A0Kxlsyc3MeVNN5lfaABPZR" width="300" height="380" frameborder="0" allowtransparency="true"></iframe>
All Day I Dream Summer Tour Dates
June 11 - Los Angeles, US - Gin Ling Way
June 17 - Barcelona, ES - La Terrrazza
June 18 - New York, US - Venue TBA
June 25 - San Francisco, US - Golden Gate Park
July 22 - Belgium - Tomorrowland
July 29 - Belgium - Tomorrowland
Connect With All Day I Dream