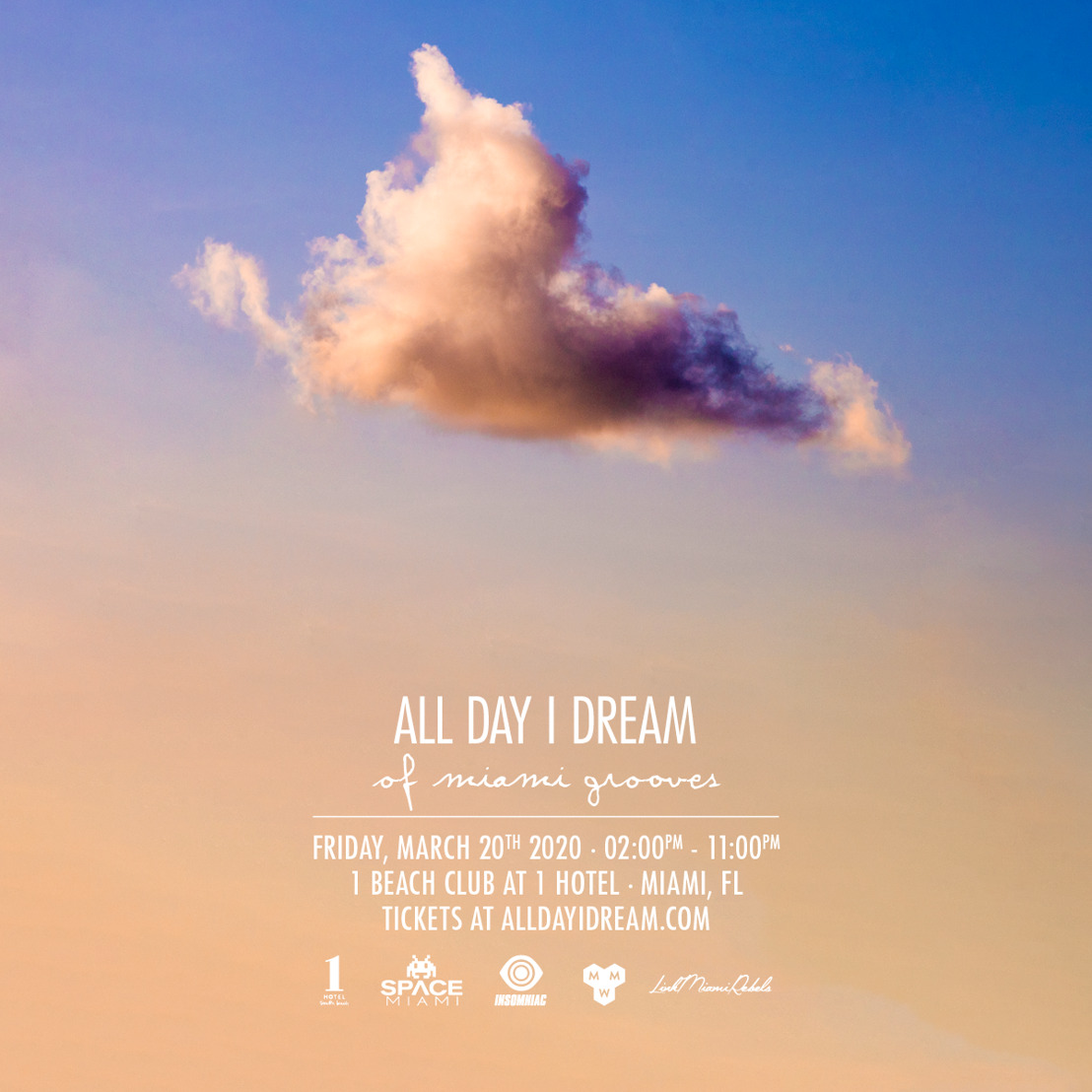 All Day I Dream Announces 2020 'All Day I Dream of Miami Grooves'
Wednesday, February 5, 2020 — Day-Into-Night Party During Miami Music Week
March 20 at the Beach Club at 1 Hotel
Today, All Day I Dream announced its annual return to the shores of South Beach for a springtime escapade. On March 20, Lee Burridge will be joined by his labelmates for a daytime gathering at 1 Hotel's Beach Club that's set to counteract the surrounding chaos of Miami Music Week.
"All Day I Dream of Miami Grooves returns to the sunshine this March for Miami Music Week. The ever enticing global phenomenon brings dreamers together from across the world for an afternoon into evening soirée of melodic music bliss. Infectious rhythms and basslines that move your soul. Beautiful music for beautiful people. The Beach Club at 1 Hotel is a hidden gem that perfectly complements the All Day I Dream aesthetic. If you're lucky enough to be in Miami on March 20th we hope you can join us." - Lee Burridge
The past ten years have seen All Day I Dream grow from a humble rooftop gathering to a veritable musical movement whose influence spans across the globe, drawing hundreds of thousands into its whimsical spaces lined with vibrant décor and emotive soundtracking. With the past year alone seeing the party filling out its spaces from Dubai to London, to San Francisco, All Day I Dream is poised to carry its legacy well into the new decade.
More information on All Day I Dream Miami Grooves + tickets here:
http://smarturl.it/ADIDMIAMIGROOVES
Connect With All Day I Dream:
https://soundcloud.com/alldayidream
https://www.facebook.com/alldayidream/
https://twitter.com/AllDayIDreamOf
https://www.instagram.com/alldayidreamintheclouds/